Upgrade Your Vehicle's Look with Tail Light and Headlight Tint
Book Now to Customize Your Tail Lights!
Headlight & Tail Light Tinting Services

Near You in Orlando, FL
Discover exceptional Headlight and Tail Light Tinting services right here in Orlando, FL. At our tinting shop in Orlando, we take pride in delivering top-tier tinting solutions that cater to the unique needs of Florida vehicle owners. We understand that our customers seek to elevate and personalize their vehicles' aesthetics through tinting, and we are dedicated to helping them achieve this goal.
Our team goes the extra mile to ensure that your vehicle looks precisely as you envision it. We work closely with you to select the perfect tint film that not only complements your vehicle but also adds a touch of sophistication. With our expertise, you can trust that your vehicle will leave our facility with a stunning and customized appearance. Elevate your ride with our Headlight and TailLight Tinting services today.
Headlight

Tinting Services
Our Headlight Tinting Services offer a comprehensive solution to enhance both the style and safety of your vehicle's headlights. We specialize in applying premium quality tint films, expertly selected to match your preferences. Our experienced technicians ensure that the tinting process is meticulously done, preserving optimal light output and visibility.
By choosing the perfect tint shade, we not only customize the look of your headlights but also provide protection against UV rays. Whether you seek a sleek appearance or added safety, our Headlight Tinting Services cater to your unique needs, providing a professional touch that elevates your vehicle's overall appeal.
Tail Light

Tinting Services
Our Tail Light Tinting Services are the ultimate solution to enhance your vehicle's appearance and safety. We specialize in expertly applying high-quality tint films to your tail lights, providing a sleek and customized look while maintaining safety compliance. Our skilled technicians carefully select the appropriate tint shade, ensuring optimal visibility and road legality.
With precision and attention to detail, we transform your tail lights, making your vehicle stand out on the road. Experience the perfect blend of style and safety with our Tail Light Tinting Services, designed to exceed your expectations.
Contact
Flying Window Tinting

to Get Your Vehicle Customized and Tinted!
Contact Flying Window Tinting today to transform your vehicle with our expert customization and tinting services! Our skilled technicians are ready to provide your car with a personalized touch that suits your style. Whether it's enhancing the aesthetics of your headlights and tail lights or adding privacy with window tinting, we've got you covered. Don't wait any longer to give your vehicle the unique and stunning look it deserves. Reach out to us now, and let's get started on your customization journey!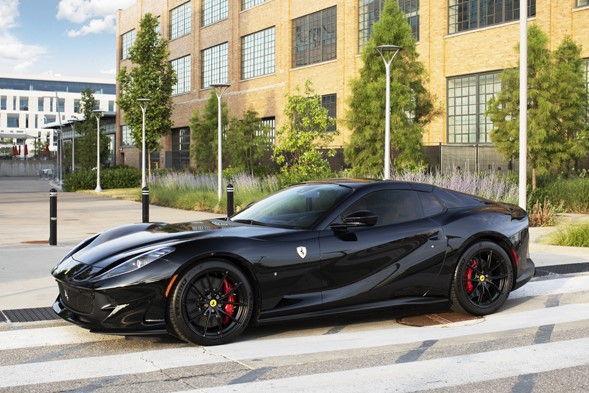 Why Do People Choose
Headlight Tinting

or

Tail Light Tinting

?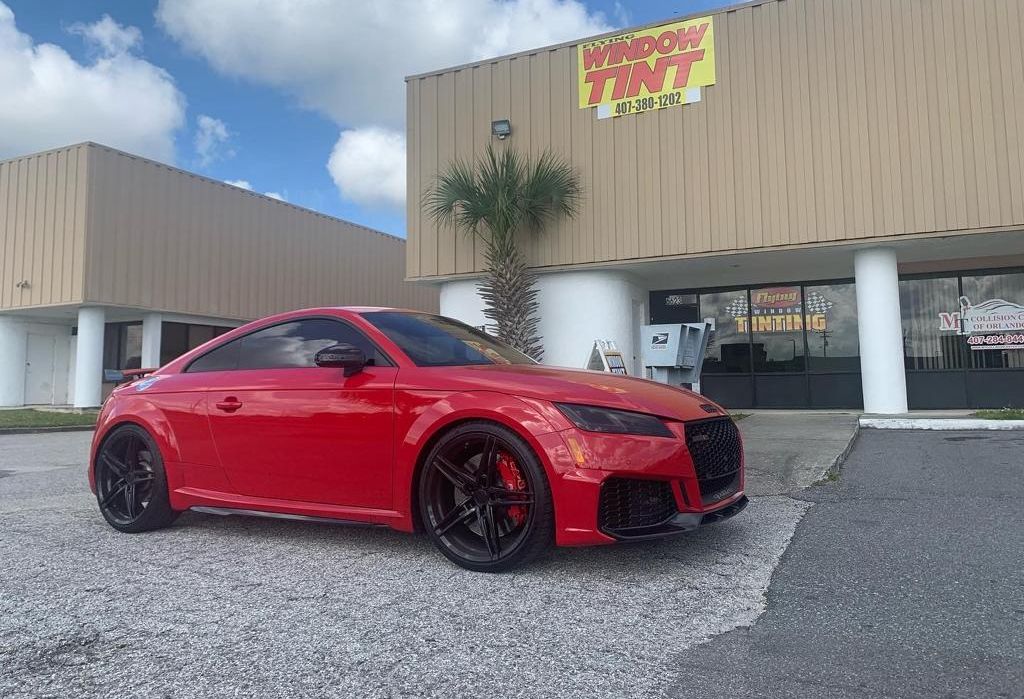 Headlight and taillight tinting are popular choices for those looking to personalize and add a unique style to their vehicles. These modifications allow individuals to make a statement with their cars, reflecting their personal tastes and preferences. Tinted lights create a sleek and distinctive appearance, giving the vehicle a custom look that stands out on the road. Whether it's achieving a stealthy, aggressive look or a more elegant and refined aesthetic, tinting provides a wide range of creative options.
With various tint shades and designs available, individuals can express their individuality and enhance the overall appeal of their vehicles, making headlight and taillight tinting a favored choice for automotive enthusiasts.
Our Headlight and TailLight Tinting Process
Consultation and Film Selection:
We start by discussing your preferences and vehicle style to choose the perfect tint film that suits your vision.
Preparation and Cleaning:
Our skilled technicians meticulously clean and prepare your lights, ensuring a flawless surface for the tint application.
With expert precision, we apply the selected tint film, ensuring it adheres seamlessly for a sleek, customized look.
After installation, we conduct thorough quality checks to guarantee the tint enhances your vehicle's aesthetics and complies with safety standards.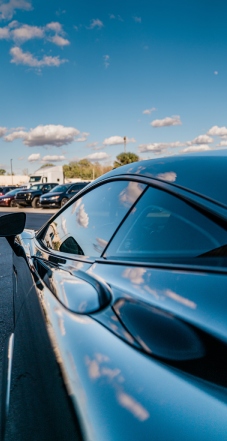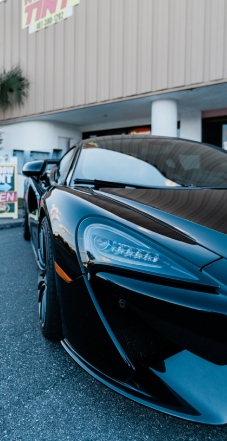 We Offer
Clear, Colored,

&

Tinted Protection Films
Introducing our exclusive range of protective films: Clear, Colored, & Tinted options designed to elevate your vehicle's style and safeguard your lights. Flying Window Tinting proudly offers Lamin-x headlight, fog light, and tail light film covers, available in a spectrum of tints and colors. Whether you prefer the practicality of clear films or wish to make a statement with colored options like yellow, blue, or smoke tint, we have you covered. These films not only shield your lights from damage but also add a distinctive, sporty flair to your vehicle's appearance. Upgrade your lights and protect them with our premium films today!
Easy Customization: Get Your
Headlight

and

Tail Light

Tinted Today!
Experience easy customization with our Headlight and Tail Light Tinting services! While many invest hundreds or even thousands of dollars in vehicle customization, these small yet impactful changes can transform your car affordably. Headlight and tail light tinting not only add a personalized touch but also make your vehicle look stunningly unique. Don't wait any longer – give your car the customized appearance it deserves today. With us, achieving a customized look is easy, affordable, and within your reach. Elevate your ride and make it stand out on the road with our professional tinting services.
Quote for Tinting Taillights & Headlights!
Ready to upgrade your vehicle's style? Get a hassle-free quote for tail light and headlight tinting at Flying Window Tinting. We offer competitive pricing and expert services to give your car a customized touch. Contact us now to get started
Frequently Asked Questions
How much does it cost to get tail lights smoked?
The cost of tail light tinting can vary depending on factors like the type of film used, the complexity of your vehicle's tail lights, and the professional installer's rates. On average, you can expect to pay anywhere from $50 to $200 for a quality tail light tinting job.
Is it worth tinting tail lights?
Tinting tail lights is worth considering for both aesthetic and functional reasons. It can give your vehicle a sleek and custom look, enhancing its overall appearance. Additionally, some tint films provide added protection against UV rays and can help reduce glare. However, it's essential to ensure that the tinting complies with local regulations for safety and visibility.
Is it possible to tint tail lights?
Yes, it is possible to tint tail lights. Professional installers can apply specialized tint film to your tail lights to achieve the desired look. Keep in mind that it's crucial to have this done by experienced professionals who can ensure the tinting is done correctly and safely.
How long does tail light tint film last?
The durability of tail light tint film can vary depending on the quality of the film, environmental factors, and how well it's applied. On average, a high-quality tint film can last between 3 to 5 years or even longer with proper care. Regular maintenance, such as cleaning and protecting the film, can help extend its lifespan.
Does tail light tint affect visibility?
When properly applied, tail light tint should not significantly affect visibility during daylight or when your lights are illuminated. However, it's crucial to ensure that the tint film does not impede the brightness of your brake lights, turn signals, or reverse lights. Tint films should be chosen and installed with safety in mind, and they should comply with local regulations to ensure that your lights remain visible to other drivers. Always consult with a professional installer to ensure proper installation and compliance with safety standards.